Welcome to the Best Window Tinting Company in Tampa
Performance Auto Group LLC has been providing car window tinting near me since 2004. Above all Innovation is our primary focal point, enabling us to improve our standardize system to meet our clients evolving needs and expectations. Most importantly we are known for an outstanding in shop experience which includes a personalized consultation.
When it comes to car tinting near me we are the specialist. Our installers are highly trained professional, and experts in selecting the best product for each customer's unique need and application. When you purchase a Madico film you can rest assured that you have selected a high quality and extensively tested product.
Tint Shop Sulphur Springs, FL 33604
The Ultimate Guide to Choosing the Right Tint Shop in Sulphur Springs, FL
Hillsborough County's Trusted Tint Shop
Since 2004, Performance Auto Group LLC has been transforming the vehicles of Hillsborough County. As the leading tint shop in Sulphur Springs, FL, we are dedicated to providing exceptional window tinting services that enhance the look, comfort, and privacy of your vehicle. With our team of experienced professionals, top-quality materials, and a commitment to customer satisfaction, we'll ensure that your car receives the highest level of care and attention. Whether you're looking to protect your car's interior from harmful UV rays or add a touch of style to your vehicle, you can count on Performance Auto Group LLC to deliver outstanding results. Contact us at 813-538-0872 and experience the difference for yourself.
Tips to Help You Choose the Right Tint Shop in Sulphur Springs, FL
When it comes to enhancing the appearance and functionality of your vehicle, tinted windows go a long way. However, in order to maximize the effects that tinted windows offer, choosing the right tint shop is crucial. A reputable tint shop can provide quality window tinting solutions that not only protect your car's interior but also enhance its overall appeal, but with so many options to choose from in Hillsborough County, choosing the company can seem like a daunting task. To make an informed decision, here are some tips to help you choose the right tint shop in Sulphur Springs, FL.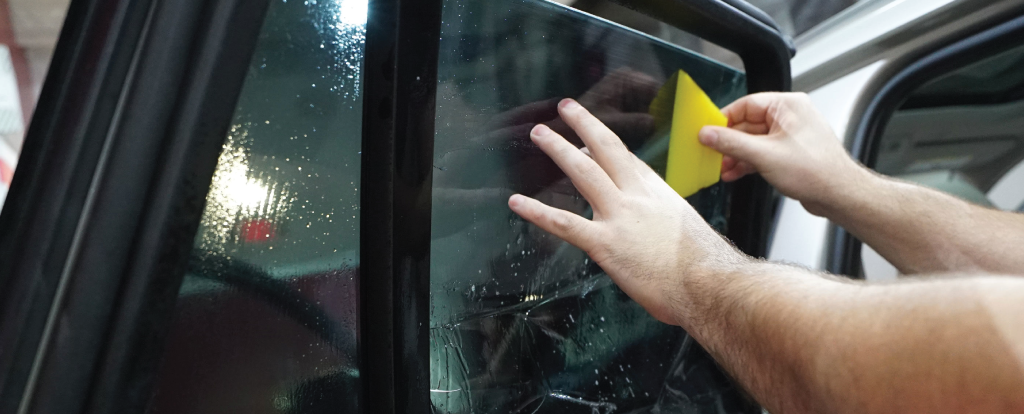 Reputation and Experience
When selecting a tint shop, reputation and experience play a significant role. Opting for an established and reputable company like Performance Auto Group LLC ensures that you receive professional services and high-quality products. With nearly two decades of experience in the industry, we have gained a solid reputation for our expertise and customer satisfaction. Our commitment to excellence makes us the go-to tint shop in Sulphur Springs, FL.
Range of Tinting Options
Every car owner has different preferences and needs when it comes to window tinting. A reliable tint shop should offer a wide range of tinting options to cater to diverse requirements. At Performance Auto Group LLC, we provide an extensive selection of tint shades and types, allowing you to choose the perfect one that suits your style and provides the desired level of privacy and protection.
Professional Installation
Proper installation is crucial to ensure the longevity and effectiveness of your window tint. Choosing a tint shop with skilled and experienced technicians guarantees precise installation without any bubbling, peeling, or discoloration issues. At Performance Auto Group LLC, our highly trained professionals utilize advanced techniques and top-quality materials to deliver flawless window tint installations. We take pride in our attention to detail, ensuring that your car looks its best.
Customer Reviews and Testimonials
Before making a decision, it's essential to read customer reviews and testimonials about the tint shop you're considering. These reviews provide insights into the quality of their services and customer satisfaction. Performance Auto Group LLC is proud to have numerous positive reviews from satisfied customers in Sulphur Springs, FL, and the greater Hillsborough County area. Their testimonials speak to our commitment to excellence and the outstanding results we deliver. We encourage you to explore our testimonials to gain confidence in choosing us as your preferred tint shop.
Warranty and After-Sales Support
A reliable tint shop stands behind its work and offers warranty coverage to provide peace of mind to its customers. Performance Auto Group LLC provides a comprehensive warranty on our tinting services, ensuring that you're protected against any unforeseen issues. Additionally, our dedicated customer support team is always ready to assist you with any questions or concerns you may have regarding your tinted windows. We prioritize your satisfaction and strive to exceed your expectations.
Schedule a Consultation with Performance Auto Group LLC Today!
When you choose Performance Auto Group LLC as your tint shop, you can feel confident knowing that your car is in the most capable hands. Our experienced technicians, high-quality products, and dedication to customer satisfaction set us apart from other tint shops in Sulphur Springs, FL. To find out how we can transform your vehicle, give us a call at 813-538-0872 today!
Useful links for Sulphur Springs, FL
Map of Sulphur Springs, FL
---
Here are some automotive-related links: