Welcome to the Best Window Tinting Company in Tampa
Performance Auto Group LLC has been providing car window tinting near me since 2004. Above all Innovation is our primary focal point, enabling us to improve our standardize system to meet our clients evolving needs and expectations. Most importantly we are known for an outstanding in shop experience which includes a personalized consultation.
When it comes to car tinting near me we are the specialist. Our installers are highly trained professional, and experts in selecting the best product for each customer's unique need and application. When you purchase a Madico film you can rest assured that you have selected a high quality and extensively tested product.
Tint Shop Pinecrest, FL 33547
From Ordinary to Extraordinary: How a Pinecrest, FL Tint Shop Can Elevate Your Car
The Premier Tint Shop in Hillsborough County
Welcome to Performance Auto Group LLC, the premier destination for top-quality tint shop services in Pinecrest, FL. If you're looking to transform your ordinary vehicle into something extraordinary, our team of skilled professionals is here to assist you. With our exceptional car tinting solutions, we offer a range of benefits that go beyond aesthetics, ensuring a comfortable and stylish driving experience. To find out for yourself why we have been the go-to choice for car window tinting in Hillsborough County for nearly 20 years, give s a call at 813-538-0872. At Performance Auto Group LLC, we're looking forward to meeting your needs and exceeding your expectations.
How a Pinecrest, FL Tint Shop Can Enhance Your Car
How can Performance Auto Group LLC transform your vehicle? Here's a look at some of the ways that your premium-quality tint shop services can make your average car exceptional.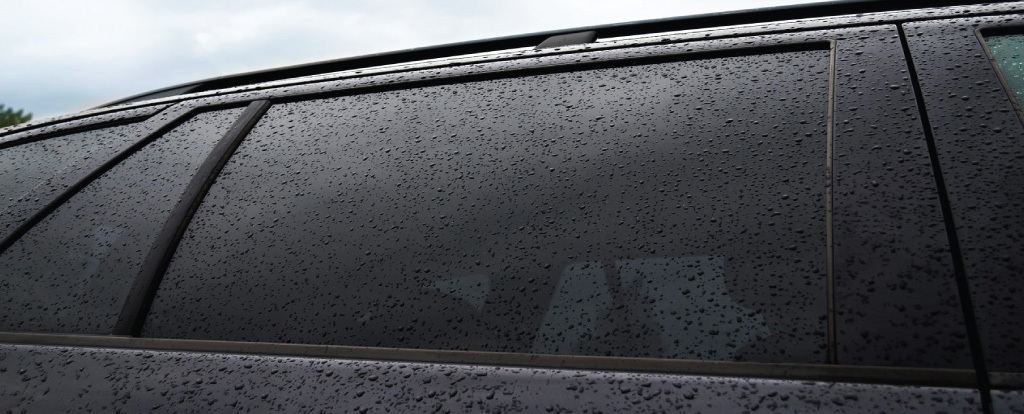 Enhanced Privacy and Security
Our premium window tints will protect your privacy and belonging. Our high-quality films are designed to obscure the view from the outside while allowing clear visibility from within. This means you can enjoy the freedom of having your windows tinted without compromising your ability to see the road. Additionally, our tints add an extra layer of security by making it more difficult for prying eyes to spot valuable items inside your car.
Protection from Harmful UV Rays
Here in Pinecrest, FL, where the sun is strong all year long, UV rays can cause significant damage to your car's interior, fading upholstery and causing cracking or warping. Our tint shop services offer superior UV protection, blocking harmful rays from entering your vehicle. By minimizing sun damage, our tints help preserve the beauty and longevity of your car's interior, keeping it in pristine condition for years to come.
Reduced Heat and Glare
Driving in Pinecrest, FL, especially during the hot summer months, can be uncomfortable due to excessive heat and glare. Our tint shop services effectively reduce heat buildup inside your vehicle, ensuring a more pleasant and cool interior environment. Additionally, our tints minimize glare from the sun, making your driving experience safer and more enjoyable.
Improved Comfort
When the sun's rays beat down on your car's windows, it can create an uncomfortable and sweltering interior. Our advanced window tinting solutions provide superior heat rejection, shielding you from the scorching heat. By reducing the amount of solar energy entering your vehicle, our tints help maintain a cooler and more comfortable cabin temperature, even during the hottest summer days in Hillsborough County.
Enhanced Aesthetics and Style
In addition to the practical benefits, our tint shop services will also improve the visual appeal of your car and make it look more stylish. We offer a range of tint shades and finishes to suit your preferences and complement your vehicle's aesthetics. Whether you prefer a subtle tint or a more dramatic look, our expert technicians will help you select the perfect tinting solution to elevate your car's visual appeal.
Schedule a Consultation with Hillsborough County's Top-Rated Tint Shop
When it comes to tint shop services in Pinecrest, FL, Performance Auto Group LLC is the name you can trust. With our professional installation, top-quality materials, and attention to detail, we ensure your complete satisfaction. Contact our expert team at 813-538-0872 to schedule an appointment or learn more about our tinting options. At Performance Auto Group LLC, we're looking forward to turning your ordinary car into something extraordinary.
Useful links for Pinecrest, FL
Map of Pinecrest, FL
---
Here are some automotive-related links: