Welcome to the Best Window Tinting Company in Tampa
Performance Auto Group LLC has been providing car window tinting near me since 2004. Above all Innovation is our primary focal point, enabling us to improve our standardize system to meet our clients evolving needs and expectations. Most importantly we are known for an outstanding in shop experience which includes a personalized consultation.
When it comes to car tinting near me we are the specialist. Our installers are highly trained professional, and experts in selecting the best product for each customer's unique need and application. When you purchase a Madico film you can rest assured that you have selected a high quality and extensively tested product.
Car Window Tinting Tampa, FL 33602
Car Window Tinting in Tampa, FL: Essential Factors to Consider Before Installation
Hillsborough County's Car Window Tinting Experts
Performance Auto Group LLC is the premier source for professional car window tinting services in Tampa, FL. With nearly 20 years of experience and commitment to quality, we have successfully enhanced the aesthetics, comfort, and privacy of the vehicles for countless drivers across Hillsborough County. Using state-of-the-art materials and proven techniques and strategies, we offer the highest quality results. For expert car window tinting solutions in Tampa, FL, give us a call at 813-538-0872.
Key Factors to Consider Before Installing Car Window Tinting in Tampa, FL
As the leader in car window tinting services in Hillsborough County, at Performance Auto Group LLC, we understand how important your vehicle is to you, which is why you've decided to enhance it by tinting the windows. We also realize that you want car window tinting is a big decision and you want to make the right choice. To help you make an informed decision and ensure optimal results for your vehicle, we've compiled a list of essential factors to consider prior to installation. Let's dive in!
Local Window Tinting Regulations in Tampa, FL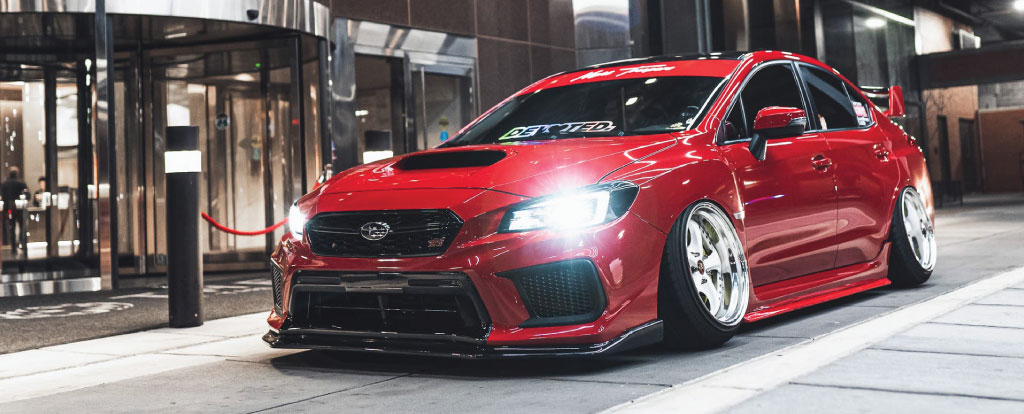 Before getting your car windows tinted, it's crucial to familiarize yourself with the local regulations in Tampa, FL. Each region has specific laws regarding the allowable tint levels for different windows. The knowledgeable team at Performance Auto Group LLC is well-versed in these regulations and will guide you to choose a tint that complies with the law while meeting your desired requirements.
Types of Window Tinting Films
There are various types of window tinting films available, each offering distinct features and benefits. When considering car window tinting, you need to decide whether you prefer dyed, metalized, hybrid, or ceramic films. The experts at Performance Auto Group LLC will help you understand the differences between these options and recommend the most suitable film based on your preferences, budget, and desired outcomes.
Heat Rejection and UV Protection
One of the primary reasons people opt for car window tinting is to reduce heat and block harmful UV rays. It's essential to consider the heat rejection and UV protection properties of the tinting film you choose. Our high-quality window tinting films provide excellent heat rejection capabilities, keeping your vehicle cool and protecting you from harmful UV radiation. Enjoy a more comfortable and safer driving experience with our superior window tinting solutions.
Quality of Installation
The installation process plays a significant role in the overall effectiveness and longevity of your car window tinting. Poor installation can lead to bubbling, peeling, or unsightly gaps, compromising both the appearance and functionality of the tint. At Performance Auto Group LLC, our skilled technicians employ industry-leading techniques to ensure a seamless and precise installation. With our attention to detail and commitment to excellence, you can trust us to deliver flawless results.
Warranty and Aftercare
When investing in car window tinting, it's essential to choose a reputable company that stands behind its work. At Performance Auto Group LLC, we offer a comprehensive warranty on our window tinting services. This warranty provides you with peace of mind, knowing that we will address any issues that may arise post-installation. Additionally, we will provide you with guidance on how to care for your tinted windows properly, ensuring their longevity and optimal performance.
Performance Auto Group LLC: The Premier Choice for Car Window Tinting in Hillsborough County
Performance Auto Group LLC is your trusted partner for professional car window tinting services in Tampa, FL. With our commitment to quality, attention to detail, and exceptional customer service, we guarantee a seamless experience from start to finish. Contact us at 813-538-0872 to schedule an appointment or learn more about our car window tinting services.
Useful links for Tampa, FL
Map of Tampa, FL
---
Here are some automotive-related links: