Welcome to the Best Window Tinting Company in Tampa
Performance Auto Group LLC has been providing car window tinting near me since 2004. Above all Innovation is our primary focal point, enabling us to improve our standardize system to meet our clients evolving needs and expectations. Most importantly we are known for an outstanding in shop experience which includes a personalized consultation.
When it comes to car tinting near me we are the specialist. Our installers are highly trained professional, and experts in selecting the best product for each customer's unique need and application. When you purchase a Madico film you can rest assured that you have selected a high quality and extensively tested product.
Car Window Tinting Egypt Lake-Leto, FL 33614
Enhance Your Ride: The Benefits of Car Window Tinting in Egypt Lake-Leto, FL
Premium Car Window Tinting in Hillsborough County
Welcome to Performance Auto Group LLC, your trusted destination for premium car window tinting in Egypt Lake-Leto, FL. With our professional window tinting services, you can enhance both the appearance and functionality of your vehicle. Our skilled technicians utilize industry-leading techniques and top-grade materials to ensure the highest quality results, making us the go-to destination for professional car window tinting services in Hillsborough County. To discover how we can transform your vehicle's windows into a stylish and practical feature, give us a call at 813-538-0872 today!
The Benefits of Car Window Tinting in Egypt Lake-Leto, FL
Whether you're a car enthusiast or simply looking to enhance your driving experience, car window tinting is an excellent choice. From enhanced aesthetics to increased privacy, here's a look at some of the top benefits of car window tinting in Egypt Lake-Leto, FL.
Improved Aesthetics and Style
Aesthetics play a significant role in car ownership, and window tinting can greatly enhance the overall look of your vehicle. With a variety of tint shades available, you can choose the one that best suits your preferences and complements your car's exterior. Additionally, investing in professional window tinting can increase the resale value of your vehicle, as potential buyers appreciate the added privacy, protection, and style it offers.
The team at Performance Auto Group LLC will assist you with choosing the perfect tint, and with our expert installation services, we'll make sure your vehicle stands out from the crowd.
Protection from Harmful UV Rays
Car window tinting provides an effective barrier against harmful ultraviolet (UV) rays, which is really beneficial here in Egypt Lake-Leto, FL, where the sun can take a serious toll on both you and your vehicle. By blocking a significant portion of the sun's UV radiation, window tinting helps protect your skin and reduces the risk of skin cancer. Additionally, it prevents the fading and deterioration of your vehicle's interior upholstery caused by prolonged sun exposure.
At Performance Auto Group LLC] we use premium-quality window tint films that offer excellent UV protection, providing you and your passengers with a safer and more comfortable driving experience.
Enhanced Privacy and Security
Privacy is essential when you're on the road, and car window tinting provides the perfect solution. With tinted windows, you can enjoy a greater level of privacy and reduce the visibility of valuable items inside your vehicle. This added privacy also deters potential thieves and safeguards your personal belongings.
Whether your vehicle is parked or you're driving around Hillsborough County, our expertly installed window tints ensure your privacy and security.
Improved Comfort and Temperature Control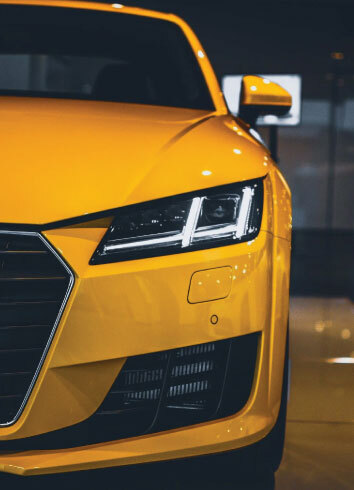 Driving in hot weather can be uncomfortable, especially when the sun's rays penetrate through your car's windows. Car window tinting significantly reduces the heat buildup inside your vehicle, keeping the interior cooler and more comfortable. By blocking solar heat, tinted windows help you maintain a pleasant temperature and reduce the need for excessive air conditioning.
Performance Auto Group LLC's window tinting services provide exceptional heat reduction, allowing you to enjoy a more enjoyable driving experience even on the hottest days.
Glare Reduction for Safer Driving
Glare from sunlight or headlights can be a major distraction while driving, compromising your safety on the road. Car window tinting reduces glare by effectively filtering out excessive light. This improves visibility and minimizes eye strain, enabling you to focus better and react quickly to potential hazards.
With our expertly installed window tints, you can drive with confidence, knowing that your visibility is optimized, especially during dawn, dusk, or bright sunny days in Egypt Lake-Leto, FL.
Contact Performance Auto Group LLC for Expert Car Window Tinting in Hillsborough County
Ready to enhance your ride with professional car window tinting? Contact, Performance Auto Group LLC for expert results. With nearly two decades of experience and a proven track record of success, we're confident that we can meet your needs and exceed your expectations. Call 813-538-0872 today!
Useful links for Egypt Lake-Leto, FL
Map of Egypt Lake-Leto, FL
---
Here are some automotive-related links: