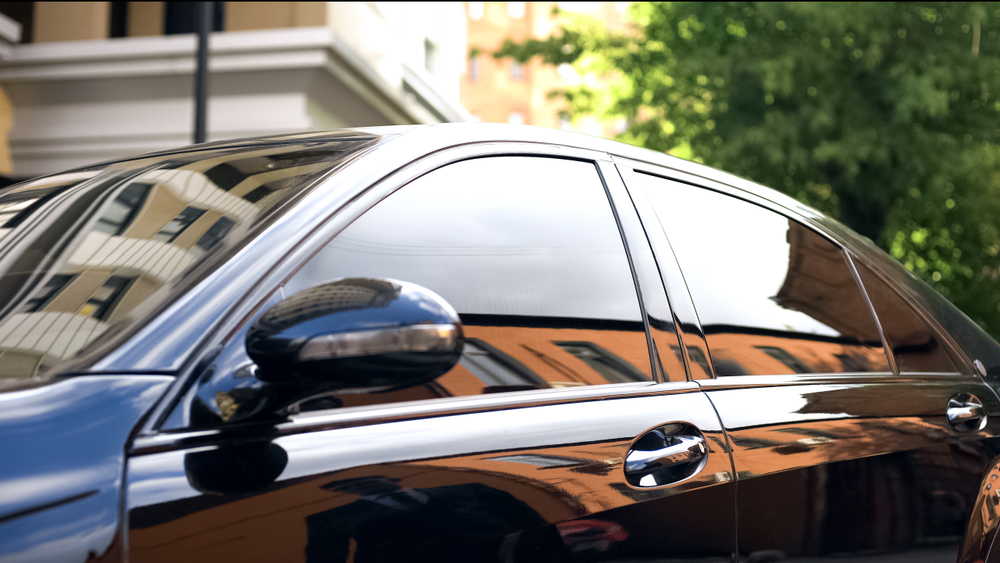 UV Protection: How Window Tints Safeguard Your Skin and Car's Interior
Unveiling the Protective Powers of Performance Auto Group Window Tinting
Ultimate Skin Protection with Auto Tints
Exposing your skin to the relentless UV rays while driving can lead to various skin conditions, including the dreaded skin cancer. When behind the wheel, you need assurance that your skin is shielded from these harmful rays. With Performance Auto Group's window tinting services, you receive optimal protection, as our auto tints block up to 99% of the dangerous UV rays.
Additionally, the application of car tints from Performance Auto Group contributes significantly to preventing premature aging caused by sun damage. Our top-grade tints help you maintain youthful, healthy skin, providing comfort and peace of mind as you navigate the roads under the sun.
Preservation of Your Car's Interior
UV rays don't only pose a threat to human skin; they are also detrimental to your car's interior. Constant exposure to sunlight can cause your vehicle's upholstery to fade, crack, and wear prematurely, losing its original luster and appeal. With the installation of Performance Auto Group's superior car tints, you are investing in prolonging the life and vibrancy of your car's interior.
Moreover, the tints act as a protective barrier, reducing the harmful effects of sunlight on leather, fabric, and plastic surfaces within your car. This protective measure ensures that your vehicle maintains its value and aesthetic allure, making it a wise investment for every car owner concerned about preservation.
Enhanced Privacy with Privacy Windows
For many drivers, privacy is a non-negotiable requirement. Performance Auto Group's privacy windows offer an elegant solution to this need. These windows provide an extra layer of privacy, ensuring that prying eyes are kept at bay, while you and your valuables remain secure within the confines of your tinted vehicle.
Beyond providing you with the much-desired privacy, our windows imbue your car with an undeniable element of style and elegance. Privacy windows, therefore, serve a dual function of enhancing your car's appearance while offering the privacy you need, making them an indispensable addition to your vehicle.

Reducing Glare for Comfortable Driving
Driving under glaring sunlight or against high-beam headlights from oncoming traffic can be uncomfortable and potentially hazardous. The sun's glare can impair your vision, making driving conditions unsafe. Performance Auto Group's window tinting significantly reduces this glare, offering you a more comfortable and markedly safer driving environment.
Our expertly installed tints guarantee that your vision remains unobstructed and clear regardless of the driving conditions. This ensures not only your safety but also provides a more enjoyable driving experience during both day and night, making our tints a crucial addition for drivers seeking comfort and safety on the roads.
Energy Efficiency Enhancement
Improved energy efficiency is a lesser-known but equally important benefit of window tinting. In the blistering heat of summer or in generally warmer climates, the interior of your vehicle can become unbearably hot. However, with Performance Auto Group's car tints, the interior temperature is significantly reduced, limiting the need for excessive use of air conditioning.
A cooler interior without over-relying on air conditioning leads to better fuel efficiency. As the air conditioning system is a notorious fuel consumer, reducing its use subsequently decreases fuel consumption, leading to savings on gas expenses in the long run, making window tinting an economically sound choice.
Why Choose Performance Auto Group for Your Window Tinting Needs
Performance Auto Group stands out as an industry leader with years of specialized experience in delivering superior window tinting services. Our services are not just about enhancing your vehicle's aesthetics; we also prioritize your safety, privacy, and the protection of your car's interior. With a diverse selection of auto tints available, we provide solutions meticulously tailored to meet your unique needs and preferences.
Our commitment to excellence is evident through our team of highly trained and dedicated professionals, who work diligently to provide top-tier services with an eye for detail and precision. At Performance Auto Group, every tinting job is executed with the utmost care and expertise, guaranteeing customer satisfaction and confidence on every journey. Trust us for all your tinting needs and experience the perfect blend of style, protection, and unparalleled service quality.