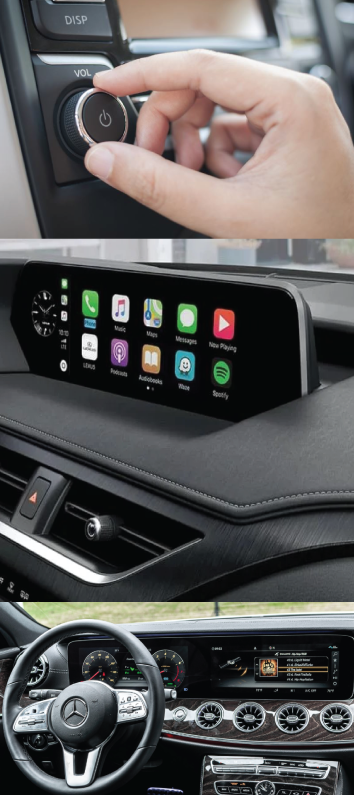 Car Audio Specialists in Tampa, FL

Vehicle sound systems are becoming popular day by day. The car audio specialists take pleasure in fixing almost any automobile audio. Performance auto group is best to select. The trained workers can install any radio system no matter how advanced they are. The competent staff has extensive experience installing automotive sound systems in various automobiles and vans. Each team member is highly skilled in providing high-quality services to ensure customers get the most out of their new installation. People should hire a reputable and expert installation provider for the job. So, select us! Do not waste your time searching "car stereo installation near me," give us a call.
Car Audio Specialists
Here are some of the reasons why people select us out of all other firms:
Professional expertise
Skilled Specialist
Our firm has the Best Tools
Customer Satisfaction is the First Priority
Professional Expertise: 
Everyone can rest confident that professionals Car Audio Specialists in Tampa will do the job with years of experience. It is crucial to remember that newer and more sophisticated automobiles have more complicated wiring, and there are several components to consider when installing a stereo. That is why attempting self-installation makes no sense because any damage would result in much higher costs than specialized work. One misstep with a voltmeter or the use of the incorrect sort of test probe can easily result in lasting and costly damage to the vehicle's computers. Pros here are experts in best buy car stereo installation.
Skilled Car Audio Specialists Tampa:
People might buy the best vehicle auto speaker on the market, but it will not operate to its full potential if it is not installed correctly. Installation is a difficult task regardless of what type of electronic auto item people choose. New electronics can be integrated into the system using microprocessors, but only if the installation is done correctly by a skilled specialist. The skilled installers get ongoing training on vehicle electrical wiring, ensuring that they are always updated on the latest best practices and technology. Whatever customers choose for their automobiles, the team is ready to help. Rather than searching "stereo places near me," hire us.
Our firm has the Best Tools:
Special tools must remove most radios without damaging the dash. Before anyone can access the radio in some automobiles, they must detach part of the dashboard around it. Some even feature security screws to keep them from being taken apart. Do you have the specialized tools and panel poppers needed to disassemble a dash without causing damage? The appropriate equipment may cut down on time to complete the work and prevent the clips and tabs that hold the dash together from breaking, ensuring that the automobile stays in one piece for the long haul. So for having proper assistance contacts us. Customers do not have to buy a single screw. The skilled worker will approach you with all the necessary equipment and complete the work hassle-free.
Customer Satisfaction is the First Priority:
When one of the specialists completes a professional stereo installation, they test each component. We will ensure that the new system sounds excellent, functions smoothly, and looks beautiful. They will then take the time to show customers how to use it and even adapt it to meet the specific requirements. If anyone has any questions, service providers will be pleased to assist. The attention to detail while installing it and our commitment to providing excellent customer service is what keeps the customers coming back. Experts here will be happy to assist with car audio installation, or any other auto tech needs people may have.
Top-Notch Auto Stereo Installation
When people want the most up-to-date vehicle radio, our skilled workers are the ideal choice for the job. In today's fast-growing aftermarket, the organization makes every effort to keep up with the latest technology and breakthroughs. The companies gradually enhance the quality and design of their products in order to meet or exceed the highest consumer expectations. We will also install it perfectly. The professionals got everyone covered from mild to wild, whether they are searching for a modest modification to the factory system or a full-blown competitive system. Installers can deal with any stereo head units, CD players, speakers, subwoofers, amplifiers, video monitors, DVD players, and more.
Give Us a Call to Book an Appointment
Performance Auto Group understands how difficult it is to set up a radio when a person has little to no knowledge of how it works. In that situation, he will most likely seek out an installation service to see if they can assist. Pros here provide a wide range of high-quality and durable automotive sound system services. The installation services come with a guarantee and are completed correctly. Experts ensure that once people come to us, they will be pleased with the outcomes. It will sound as good as our professional installers can make it. After having top-notch car stereo installation services, no one will have to worry about anything. It is time to enjoy the new stereo's incredible bass and other features.
Are You Ready to Get Services for Automobiles?
People are not just paying for the installer's time when they choose professional installation; they are also getting the experience. Professionals work on countless other vehicles; they know the new product, the specialty tools, resources, and many more things. If you are also one of them who want to enjoy the best sound, give us a call. The service providers will let you know about the details and possible schedules. Hope everyone is convinced that there is no other firm reliable than us. Performance auto group is one of the best car stereo shops and maintains quality services. Allowing pros to install automobile audio is the easiest and most cost-effective option. Do not waste your additional time and book an appointment.